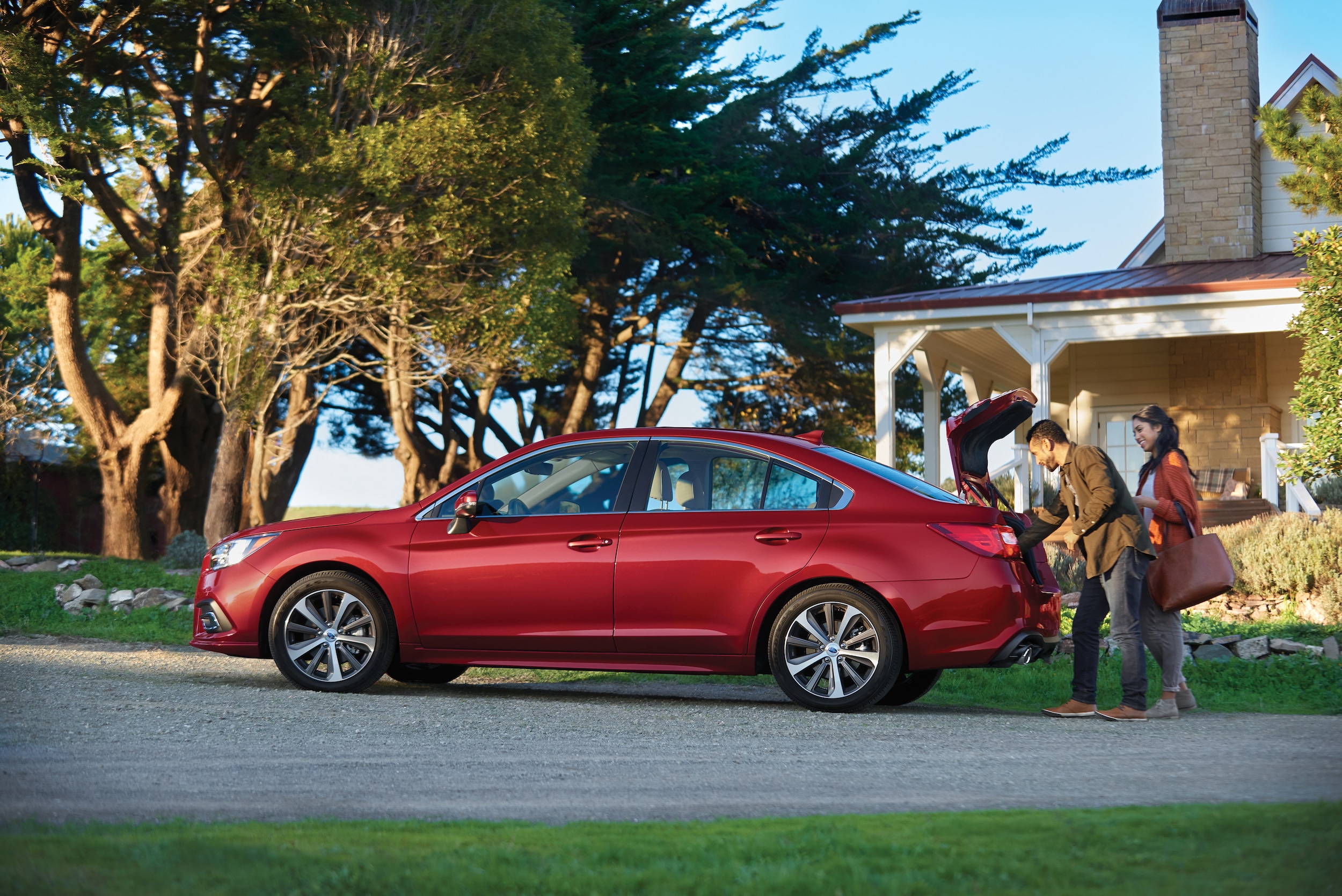 At Reeves Subaru of Tampa, we believe that providing car shoppers a lot of options helps them enjoy their ownership experience even more, and those options come in a variety of ways. We, of course, have many new Subaru models near Wesley Chapel, but these all provide different ways of financing them. Many car shoppers wonder about the differences between buying and leasing a vehicle, and we cover the benefits of both below, so be sure to keep reading if you have questions about auto finance!
Benefits of Leasing a New Subaru Near Land O'Lakes
We've seen more drivers turn to leasing a new Subaru near Temple Terrace, and this auto finance option comes with a variety of benefits, which include:
Leasing is similar to renting a vehicle but for a longer term, and this helps make it a more affordable short-term auto finance option than if you bought your vehicle.
When you lease a new Subaru, you get to enjoy the factory-backed warranties that cover all sorts of parts in your car and its powertrain.
Leasing is incredibly flexible as you can choose to lease a different Subaru, buy the Subaru you were leasing, or just return your Subaru lease once it comes to an end.
So, affordability and flexibility are two benefits of leasing a new car, and those combine to make it easy to build credit while leasing a Subaru near Riverview! But leasing does have some drawbacks for those that want to modify their vehicle or drive it as much as you want as there are limits on mileage and how much you can change and add to the vehicle.
Benefits of Buying from Reeves Subaru of Tampa
While more drivers are considering leasing, the majority of car shoppers still prefer to buy as there are quite a few benefits to getting a loan for your vehicle, including:
When you buy a car, it's yours, so feel free to drive it as much as you want and beat it up as much as you want without having to pay wear and tear fees.
If you want to add performance tires, window tints, bumper stickers, or other accessories to your Subaru, feel free to do so when you opt to finance it.
Once your loan is up, you won't have any payments to make, which makes getting a car loan a better long-term budgeting option.
While it can be hard to get out of a lease agreement, you can always sell the car you bought.
Cars are also becoming more dependable, and Subaru has a terrific reputation for long-lasting vehicles, so buying a car isn't as much of a risk as it used to be. Plus, we're offering great rates on Subaru financing, so you can find interest-free car loans and more at our dealership!
Learn More About the Vehicles for Sale at Our Subaru Dealer Near Brandon
So, each of the auto finance options available to you at our Tampa Subaru dealership has its benefits, and which is right for you is sure to change based on the car shopper. We hope the info above helps, but be sure to reach out if you have more questions about the differences between leasing and buying a vehicle. You should also contact our dealership to learn about our variety of vehicles for sale. Along with new Subaru SUVs and cars, we have a wide range of used vehicles for sale as well as all sorts of Subaru certified pre-owned models that come with their own benefits!