Reeves Subaru Model Comparisons
Reeves Subaru Model Comparisons
Which new Subaru model is right for drivers throughout the greater Brandon and Land O' Lakes Regions?
Check out the comparisons below to learn why more and more drivers throughout Florida are choosing Subaru over the competition.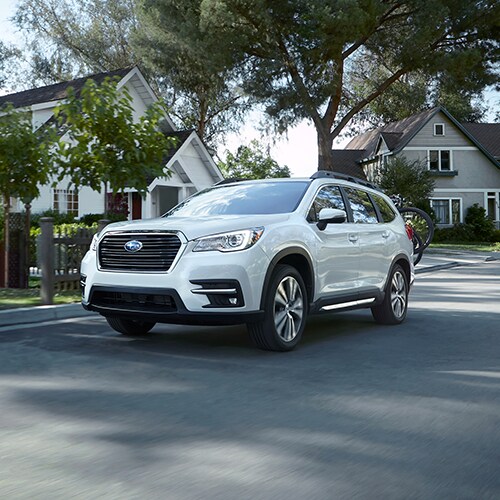 Compare the Subaru Ascent
In our exploration of this new addition to the Subaru SUV lineup, we here at Reeves Subaru of Tampa found a great manty advantages that it has over top challengers like the Toyotas Highlander or Honda Pilot. While all three of these models have spacious seating capacities with versatility to offer, the new Subaru Ascent stands out more when it comes to the quality of its al-wheel drive system and its wider range of standard technologies. The Ascent also boasts a bit more powertrain over its worthy challengers from Honda and Toyota.
Subaru Ascent Comparison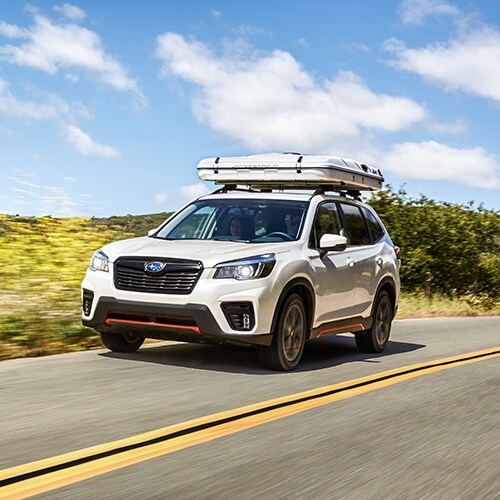 Compare the Subaru Forester
In comparing midsize SUVs, you might find that this iconic crossover to be matched well with several icons from other quality brands, such as the Toyota RAV4 and Honda CR-V. While all three of these crossovers are known for their outstanding safety features, you might find that the Forester offers a lot more comfort and convenience for less, being the more spacious of these three SUVs overall with more cargo space to offer. Interestingly, the Subaru Forester is also the more fuel efficient of the three, which is saying a lot as Toyota models tend to be associated with efficiency.
Subaru Forester Comparison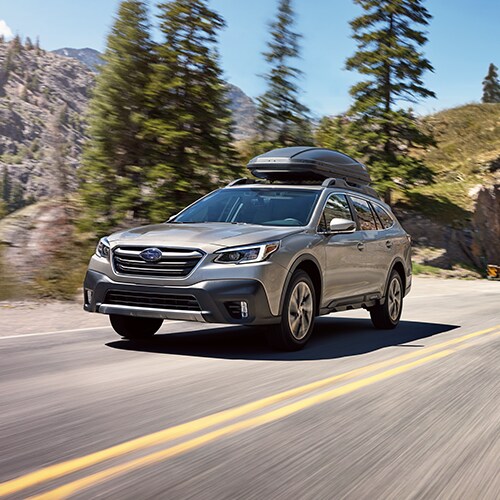 Compare the Subaru Outback
As the Subaru Outback is one of a kind in then crossover market, it can be difficult to find models to compare it to, but there are a few from Toyota and Honda that come close. However, close is not enough as we found out, given that both Toyota and Honda fall short when it comes to providing ample powertrain, technology, and certain useful safety features. In the Outback, you will also find a lot more versatility and off-roading prowess over its competitors from Toyota and Honda.


Subaru Outback Comparison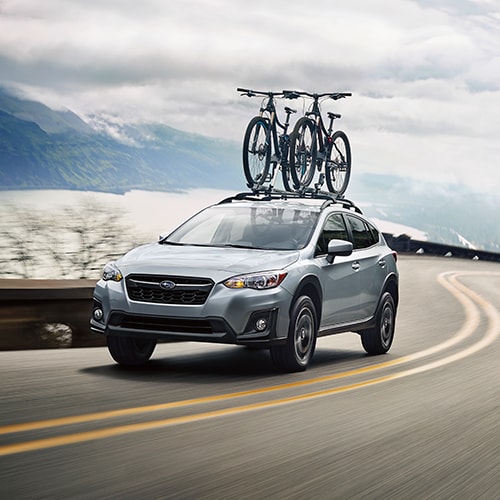 Compare the Subaru Crosstrek
Now we come to another one-of-a-kind crossover, the Subaru Crosstrek, which is another comparable crossover with lots of capability and usefulness when it comes to outdoor adventures in Florida. While the capability of this crossover may be comparable to its top Chevy competitor, the Equinox, you might find that the latter SUV falls short when it comes to providing the latest in safety technologies and some other basic conveniences like Apple CarPlay™ and Android Auto™. The Crosstrek also offers a bit more technology for less than what you might expect to pay, especially over the Toyota RAV4 and Honda HR-V.
Subaru Crosstrek Comparison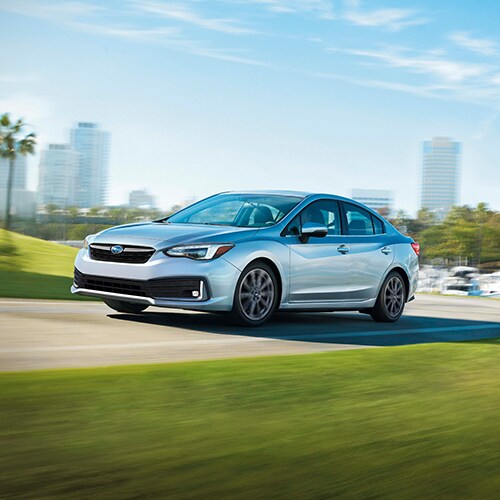 Compare the Subaru Impreza
When it comes to Subaru sedans and hatchbacks, the Impreza is a big name in the lineup, so it was imperative that we compare it against some of the big names from other brands, like the Honda Civic and the Toyota Corolla. In these sedans, you will find that the Subaru Impreza comes out on top with the wider range of technology provided in all trim levels, which is an area that Honda often will skimp out on. The Impreza is also one of few sedan/hatchback models on the market today to feature standard all-wheel drive, which neither Toyota nor Honda have used in these sedans.


Subaru Impreza Comparison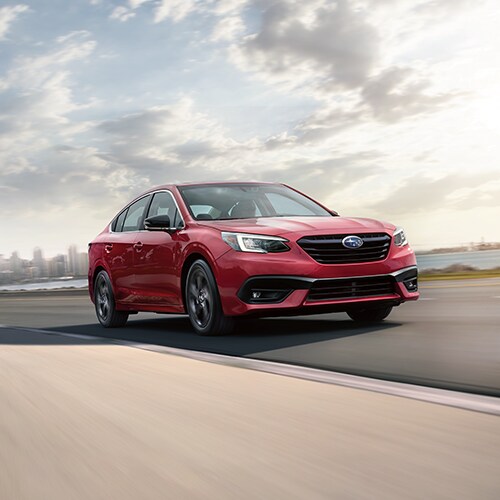 Compare the Subaru Legacy
When it comes to a dependable and simple sedan, the Subaru Legacy is a midsize model on many people's minds, but the Toyota Camry and Honda Accord might be as well. If you are looking to get just a little more convenience and optimal drivability out of your sedan, the Legacy may be the more preferable choice as this new midsize sedan is another that features standard Subaru Symmetrical All-Wheel Drive. Very few sedans on the market today provide all-wheel drive and, unfortunately, the Accord and Camry are no exceptions.



Subaru Legacy Comparison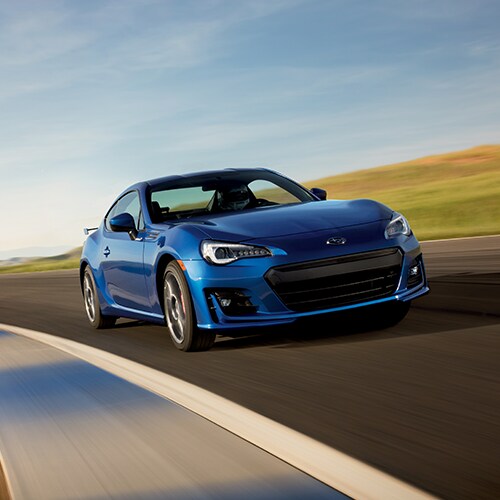 Compare the Subaru BRZ
Finally, we come to the Subaru BRZ, which is another fast-paced coupe that finds itself at odds with performance competitors from Nissan and Toyota. As the BRZ comes available in two trim levels, you will find that its available technologies are more generously provided than those of Nissan and Toyota in their performance models. You will also find in the BRZ more advancements to dial up the speed and performance, making the BRZ the more preferable choice to have on the racetrack.


Subaru BRZ Comparison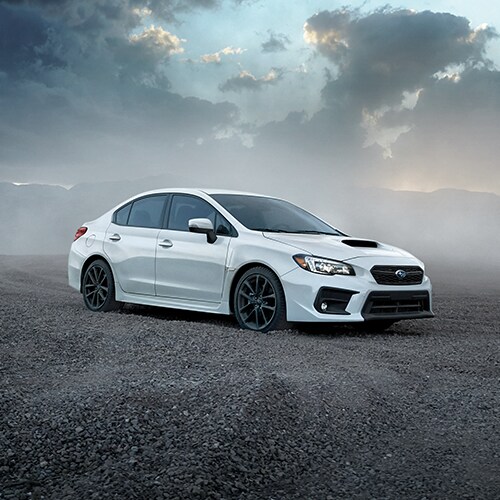 Compare the Subaru WRX
Performance models like the WRX and BRZ seem to be in a league of their own as they resemble SUVs but bring the performance of a racecar. However, in comparing the WRX, we found some similarities between it and other performance models like the Volkswagen Golf GTI and the Ford Focus ST. While the performance numbers of the WRX and Ford Focus might be comparable, this particular performance sedan falls short of Subaru when it comes to providing proper braking and standard infotainment. Meanwhile, the powertrain of the WRX outperforms its worthy Volkswagen challenger, and the standard EyeSight® Driver-Assist Technology does not have its equivalents on the base trim levels of the Golf GTI.


Subaru WRX Comparison